WAYS TO GIVE
Giving strengthens our devotion to Christ and frees us to live open-handedly with the gifts God gives us. We trust in Him and His provision instead of our perceived self-sufficiency. As Jesus people, we give faithfully and generously.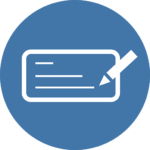 SEND A CHECK
Make checks payable to:
ANTIOCH CHURCH OF CHRIST
2142 ANTIOCH PIKE
ANTIOCH, TN 37013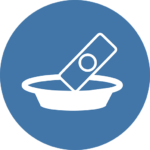 GIVE ON SUNDAY
You may give cash or check during our weekly Sunday gathering.
MONEY MANAGEMENT TOOLS
Getting control of your finances can seem like an impossible task, but with a few simple tools, you can get on the right track.
GIVING/FAQs
WHY GIVE?
We give because: God owns everything (Psalm 24:1). God is our provider (Deuteronomy 8:17-18; Matthew 6:31-33). We trust God with our money or material things (Matthew 6:24). We cannot out give God (John 3:16; Malachi 3:10). We want others to know about God (2 Corinthians 9:8-15).
WHAT IS TITHING?
The word "tithe" means tenth. To tithe is to give a tenth of our income to God. Throughout church history, the tithe has been the starting point for Christian giving. The Bible also talks about "offerings". An offering is any gift over and above the tithe.
WHERE DOES MY GIVING GO?
Every dollar given is used to spread God's message of good news, under the oversight of the elders. We support overseas and local missions. For special gifts with specific directions, please contact
Jim Taylor
.
HOW DO I UPDATE MY GIVING INFORMATION?
Sign in
to your personal giving profile. You can update your user information, giving amount and frequency, and more.